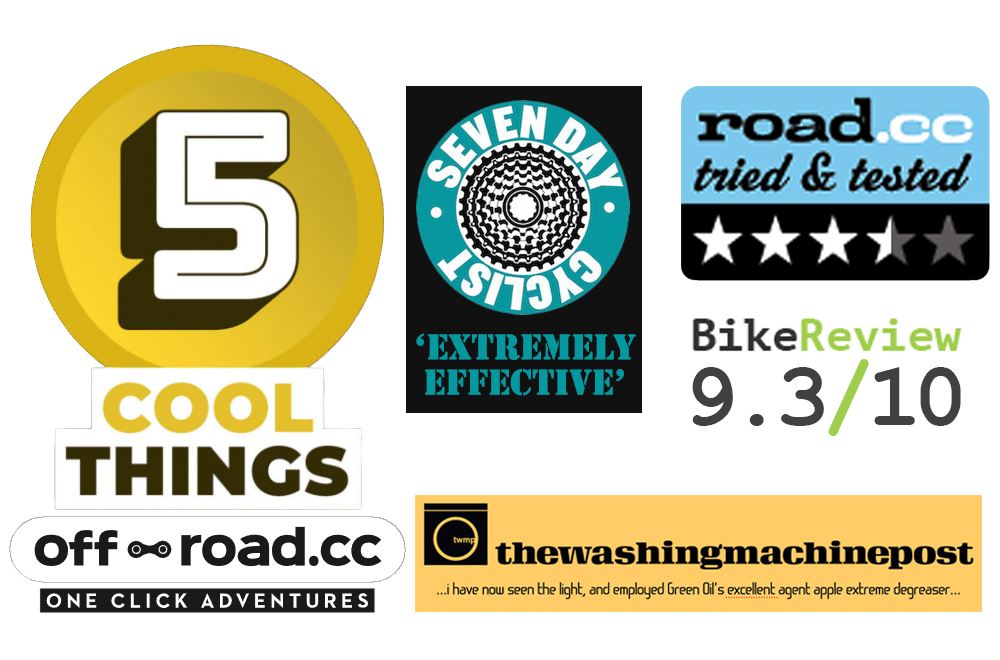 From Covid-19 to chain grime - Agent Apple destroys it
So strong it can be re-used 3 times - pour back into the bottle!
Make your cassette or chain look new again
Utilizes fermented apple extract, natural alcohol, and orange extracts. Very powerful.
So strong, you can pour it back into the bottle over 3 times
Made in Britain
Petrochemical free
Super strong
This really works!
Agent Apple was created because people asked us for an alcohol based super powerful degreaser - to get any metal part shiny like new.
Re-created for 2018 to be re-usable, Agent Apple Extreme Immersion Degreaser is perhaps the most powerful bike degreaser available.
And it's biodegradable.
We wanted to make a citrus degreaser without the petrochemicals and dirty smell, from sustainable ingredients.
Plant based alcohol made from EU grown sugar, fermented apple extracts and orange peel extract make Agent Apple Extreme Immersion degreaser the strongest on the market.
Why degrease your chain and cassette?
Layer upon layer of chain lube can build up into a mess. Pollution in the air can pollute your chain, and mud and road dirt can also make it dirty. A clean chain with oil can be over 99% efficient.
The 'grinding paste' you see on some chains can be completely destroyed by immersing it in Agent Apple, along with light use of a toothbrush.
Agent Apple Extreme Degreaser may discolour non-metallic items, and damage carbon fibre. It smells like vodka and orange but don't drink it - we've included an eco-friendly molecule called denatonium benzoate to make it taste bitter.
Great if you live with pets, children, or that mate Dave who drinks too much.
To our knowledge, Agent Apple is so strong it's the World's first re-useable bike degreaser. It can be used over 3 times.