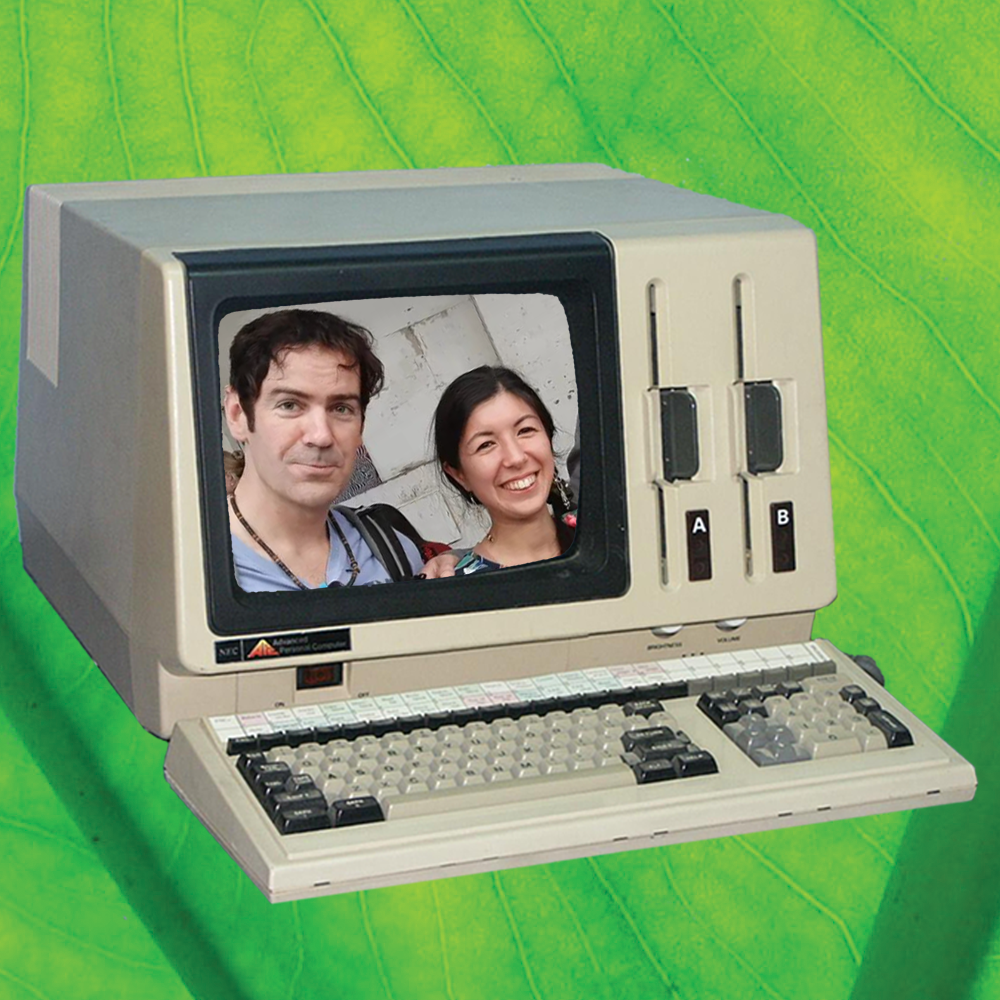 2023
This incredible website is launched. Coded with programmer Ludovica Quaranta,
Ludo and Simon make Green-Oil.net mobile compatible (finally!). Hundreds of lines of code and images are created for the new wesite. COVID-19 is declared 'over' by the WHO. The future is bright.

Gardinol, an all purpose DIY lubricant for garden tools, workshops, and everything around the house to be launched through Kickstarter. Look out for it's launch here! Kickstarter.Com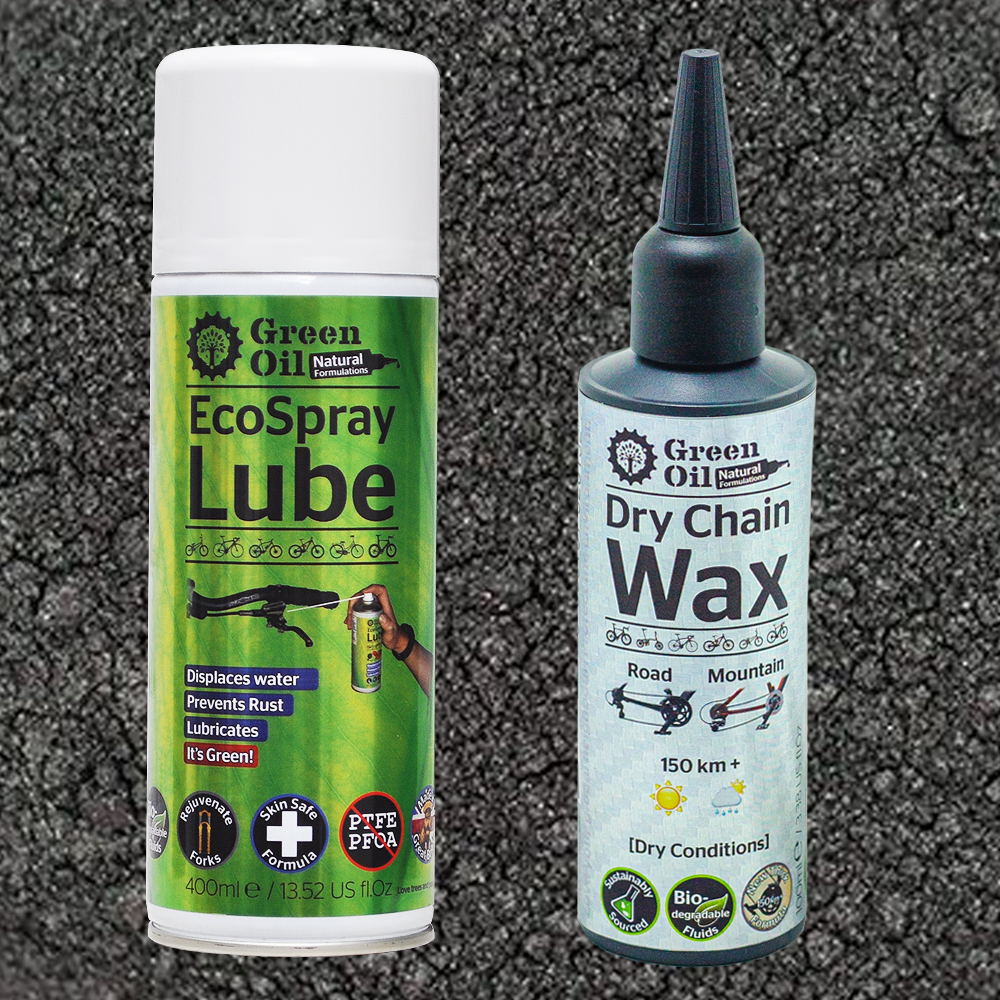 2022
EcoSpray Lube made thinner to make the formula similar to GT-85, to truly take on the PTFE polluters. Graphite is added to the the formula to reduce friction, it is a viable eco-friendly alternative to PTFE. Graphite is also added to the Dry Chain Wax formula. New distributors join the Green Oil family in South Korea and Australia. Covid restrictions dissapear and the virus is almost forgotton in Europe.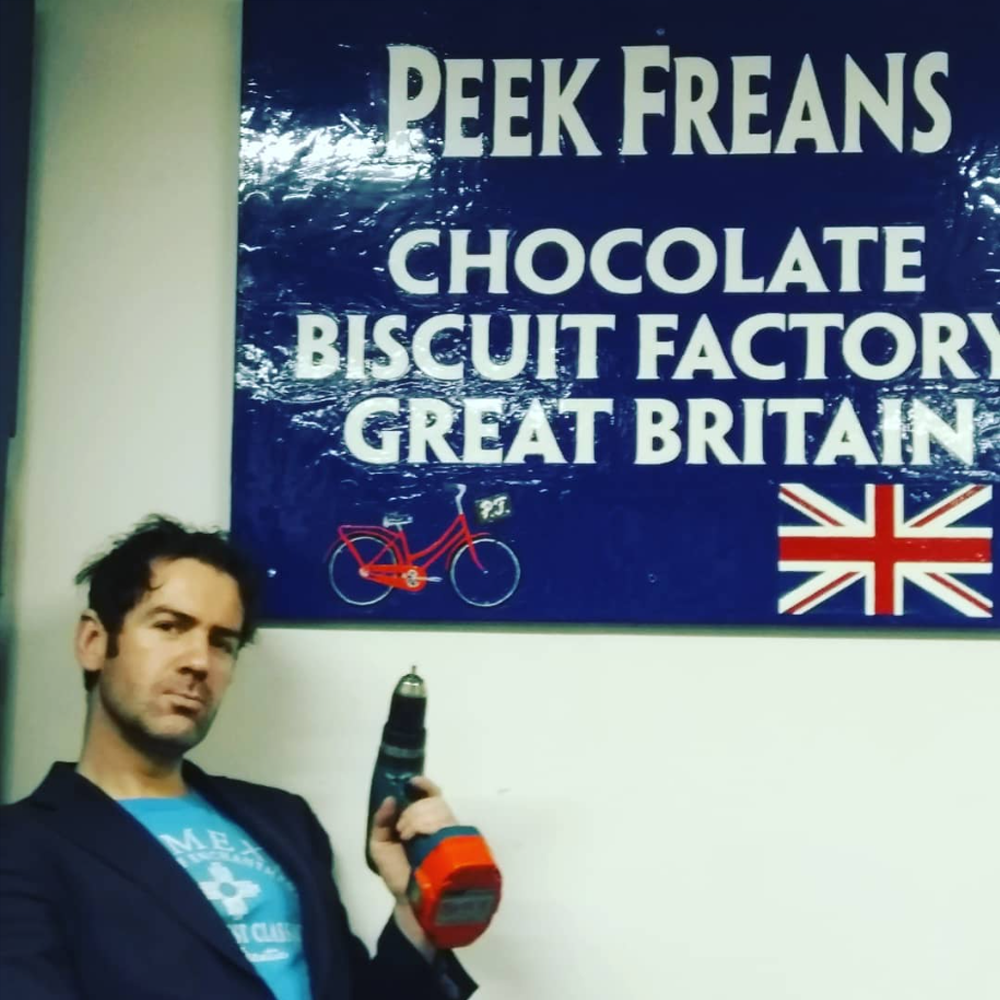 2021
Green Oil UK Ltd moves to The Peek Freans Biscuit Factory in Bermondsey. Brixton's Old Granary is puchased during the and the site redeveloped. Weeks are taken up trying to find a new home for Green Oil. The company moves into The Biscuit Facotry. Double glazed, powered by renewable energy, April 2021 involves a lot of work fitting the new building. A fresh start, with a new Landlord, the Workspace Group who seem rather good! Peek Freans was a huge British biscuit brand and a huge employer in 'The Blue', Bermondsey, London. The brand still exists and is strong outside of the UK. Stock shortages due to COVID-19 taking up packaging production runs and with Brexit issues, Green Oil UK struggles to keep up with demand. May 2021 brings everything back on track for Green Oil's most successful summer on record.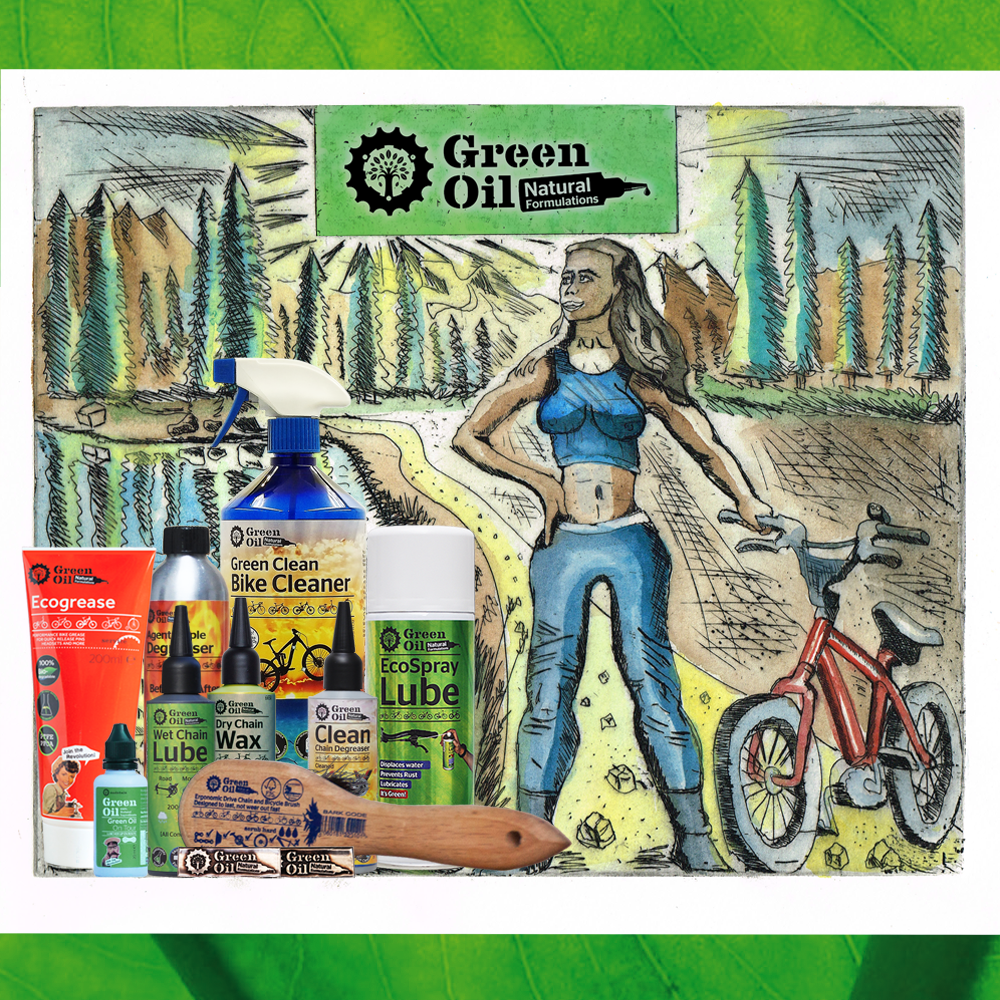 2020
COVID-19 restrictions COVID-19 meant ingredient shortages and posed a number of production issues, which were largely overcome. The renewed focus caused by the crisis lead to a refinement of the Green Oil branding. COVID-19 meant ingredient shortages amongst other production issues for Green Oil. Solutions included creating a production run in the Brixton Green Oil HQ. Lock down created a thinking space. The Green Oil labels were re-imagined and enhanced, with a beautiful new style, illustrating our green ethos, and the product attributes. The new 2020 look utilizes images of Simon's own bikes. The new detailed Green Oil labels take many hours of work to produce.

The rebrand is launched with a great piece of art work commissioned to artist George Turner-Gale

.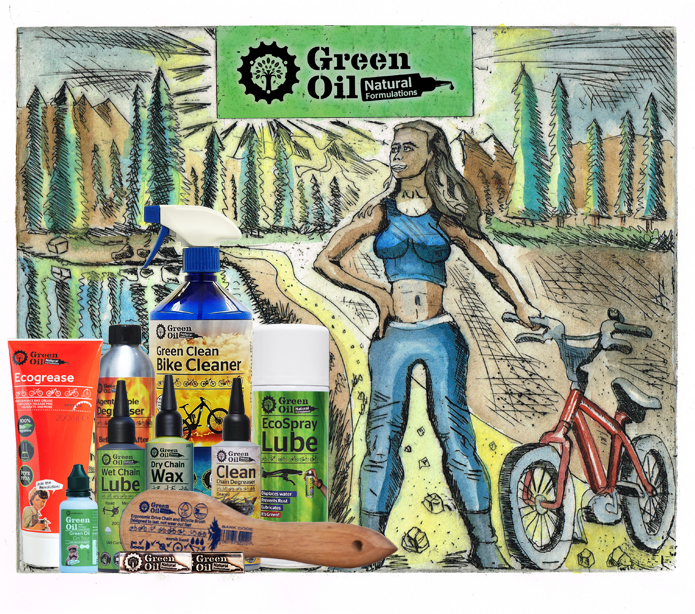 Sales in some areas actually grow for Green Oil through COVID-19, with the green movement expanding, and thousands of people taking up cycling. Simon Nash and George Turner-Gale colaborate to make the above forest scene to go with the new Green Oil look for 2020. The art is hand etched, and hand printed on a victorian printing press, at Artichoke Print Workshop, Brixton, London. The rationing of exercise really helped (people wanted to make the most of their 1 hour!) as did Netherlands style road closures - to stop lazy car drivers cutting through nice parts of London at the expense of London's air. This is something to be rolled out across the UK to get people out of obesity habits. David Attenborough is awarded a second Knighthood for his contribution to the natural world, via Blue Planet, and the Black Lives Matter movement in the UK pulls down the Bristol statue of a slave trader, who's malice sent thousands of people to their deaths. Green Oil is based near Holy Trinity Clapham, the Church which started the Anti-Slavery movement more than 100 years ago with William Wilberforce's Clapham Sect. The terrible landlord Bizspace after years of incompetence and abuse of tenants is forced to sell off assets. A new land lord buys our building, the Victorian Granary, and renames it Coldharbour Works. Bizspace fires abusive area manager Mathew who attempted to lock the Granary during COVID-19 (with companies operating inside). He also ordered the disabling of the lift and blocked access to couriers, even during work hours. Also during COVID-19, and a new Bizspace CEO is appointed after years of gravy train incompetence and malice towards tenants. The same Mathew at Bizspace didn't take action when told a fire exit signed pointed away from the fire exit, yet ordered removal of wall paintings as a 'Fire Risk'. Great to see Bizspace suffer and sell off assets, finally a land lord receiving their Karma!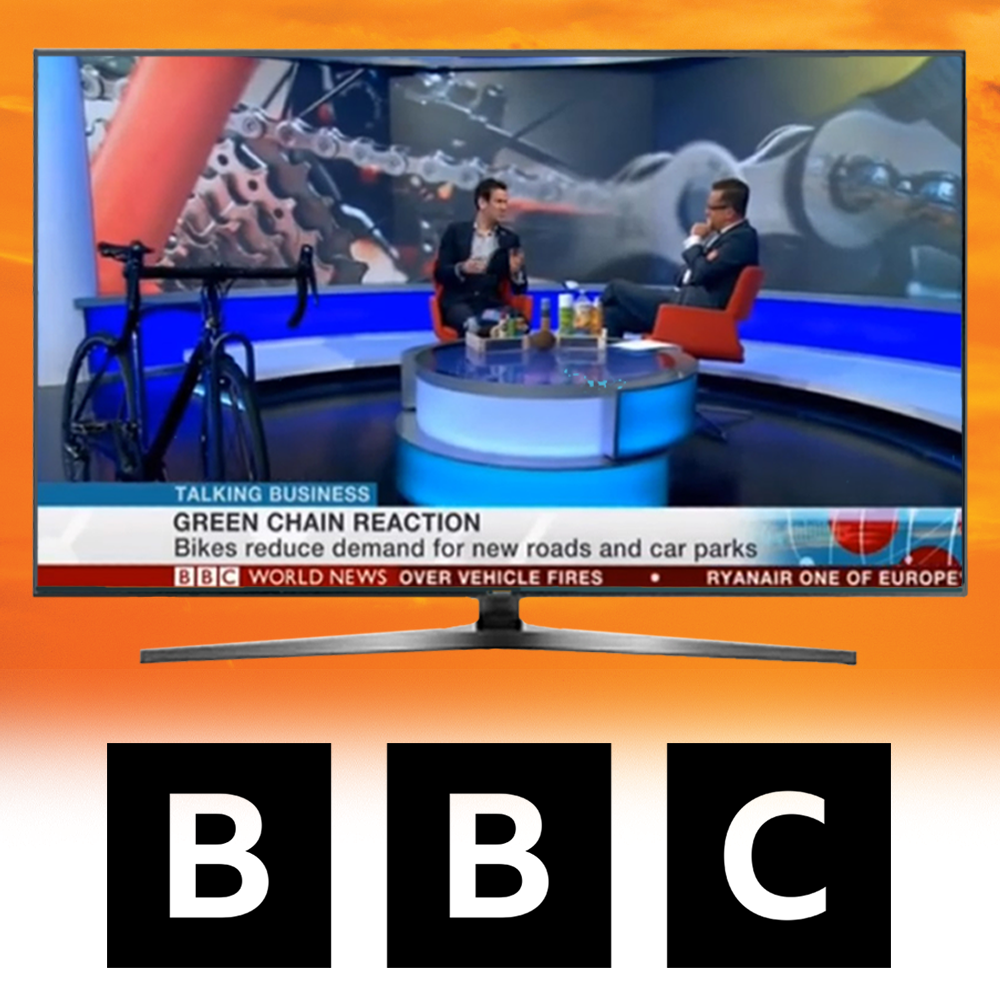 2019
Simon Nash is invited to speak on BBC World's 'Talking Business' with BBC presenter Aaron Heslehurst. The program was broadcast in 99 countries around the World, and Simon spoke about the problem of PTFE pollution, petrochemicals, and the cycle industry.
The BBC's Blue Planet is also successful, boosting environmental awareness, especially amongst government ministers. Rt. Honourable Michael Gove MP seeks to ban some disposable plastics. A great victory for common sense, long term thinking, and environmentalism. David Attenborough's status as a national hero continues.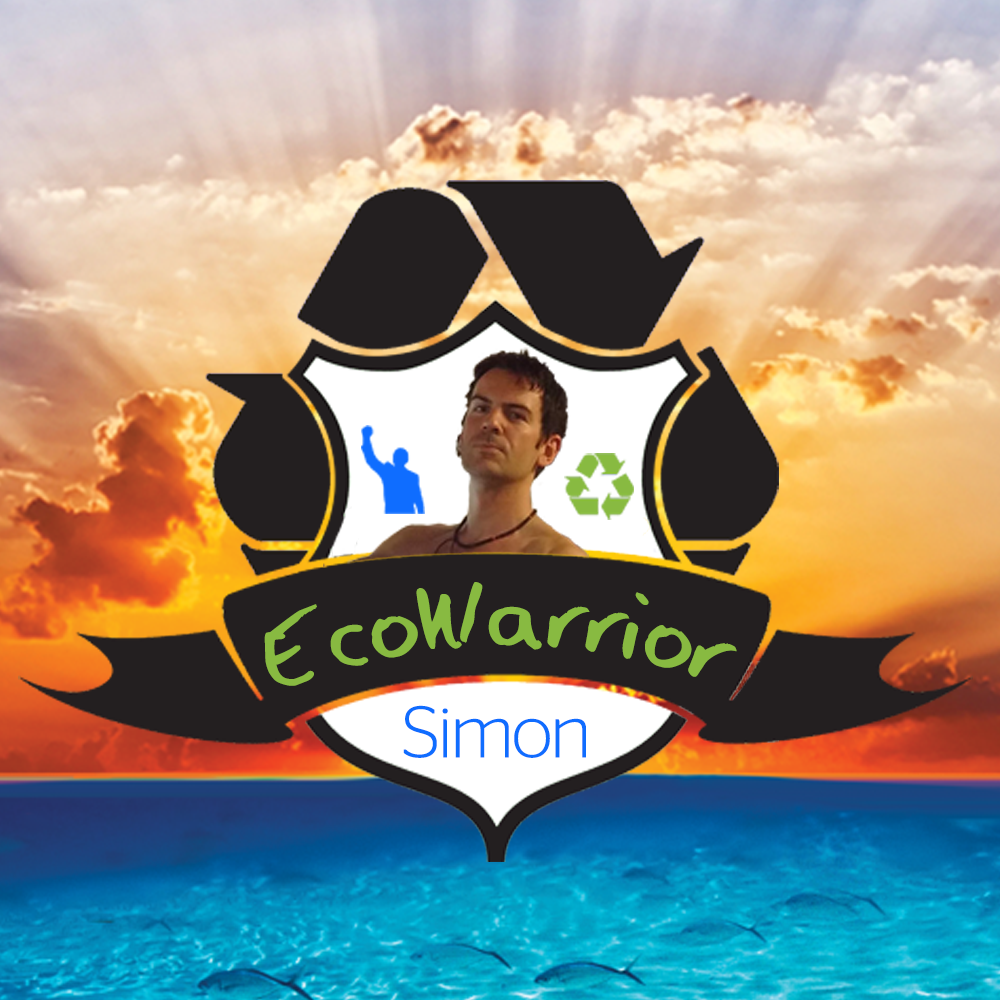 2018
A challenging year, but Agent Apple Extreme Immersion Degreaser is launched, along with a new display rack which helps mentally handicapped people - it's made by them and gives them workplace skills. Eco friendly too, with reclaimed pallet wood used.
Simon Nash launches EcoWarrior. Youtube Channel EcoWarrior created to raise environmental awareness. See it and be blown away here!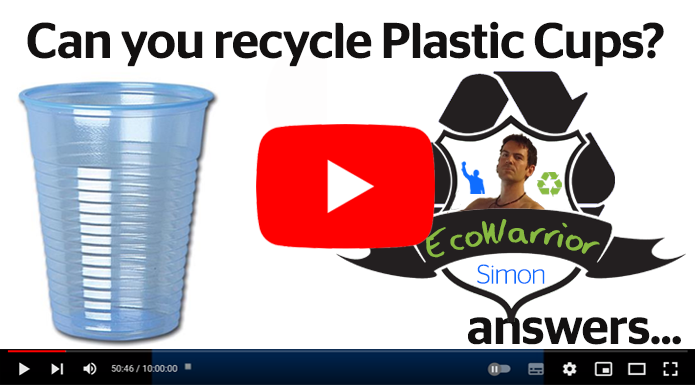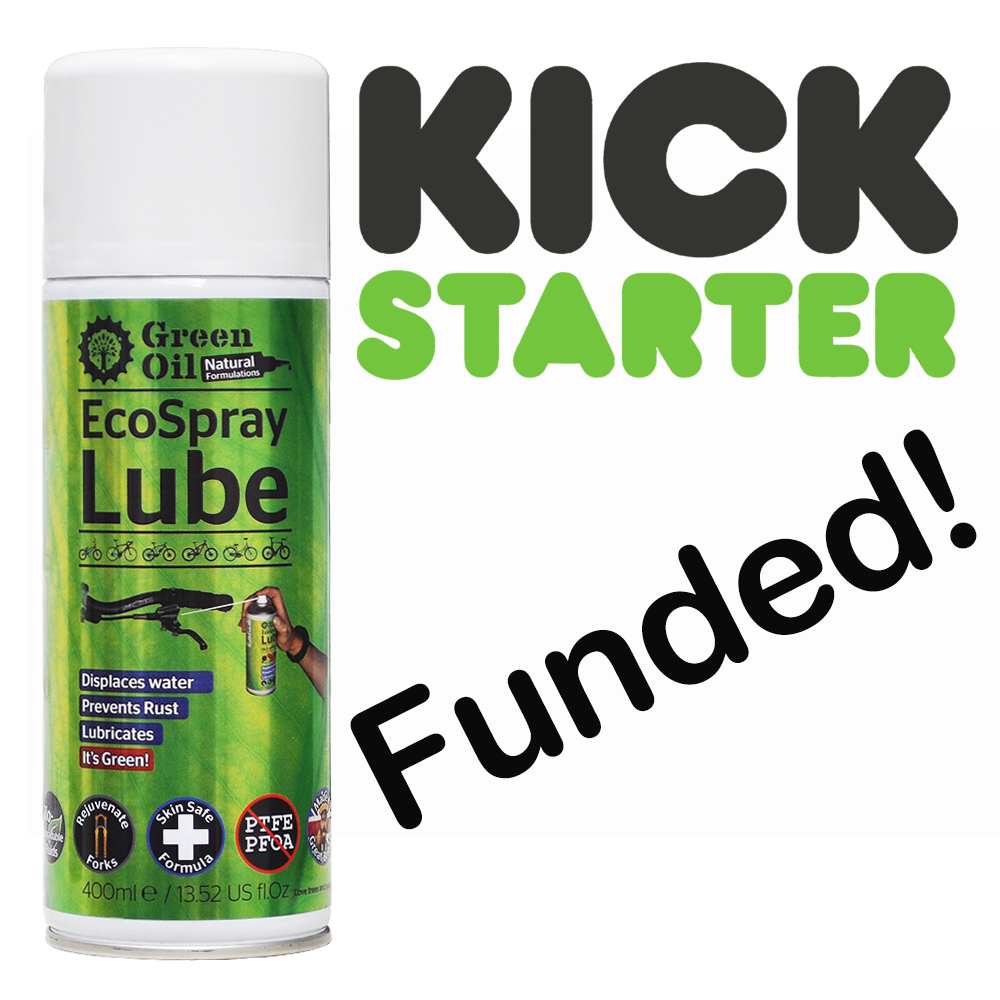 2017
Green Oil launches a successful Kickstarter for Green Oil EcoSpray Lube - a green alternative to GT-85 and other PTFE spray cans lubricants. Half way through it nearly doesn't make it. But in the end it worked out, and within two months EcoSpray Lube is manufactured. The video is here.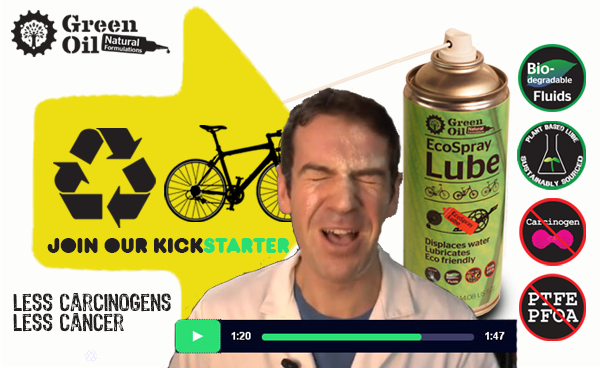 A new video exposing the legal loop hole abused by numerous brands making dubious 'biodegradable' lube claims is exposed by Green Oil in a hard hitting comedy video, 'How to make your own biodegradable lubricant'. Lubricants only have to be 60% biodegradable for them to say 'biodegradable' on the bottle - that is how so many brands are legally allowed to say their products are biodegradable when they contain petrochemicals and PTFE. (A rule set by a body called the OECD).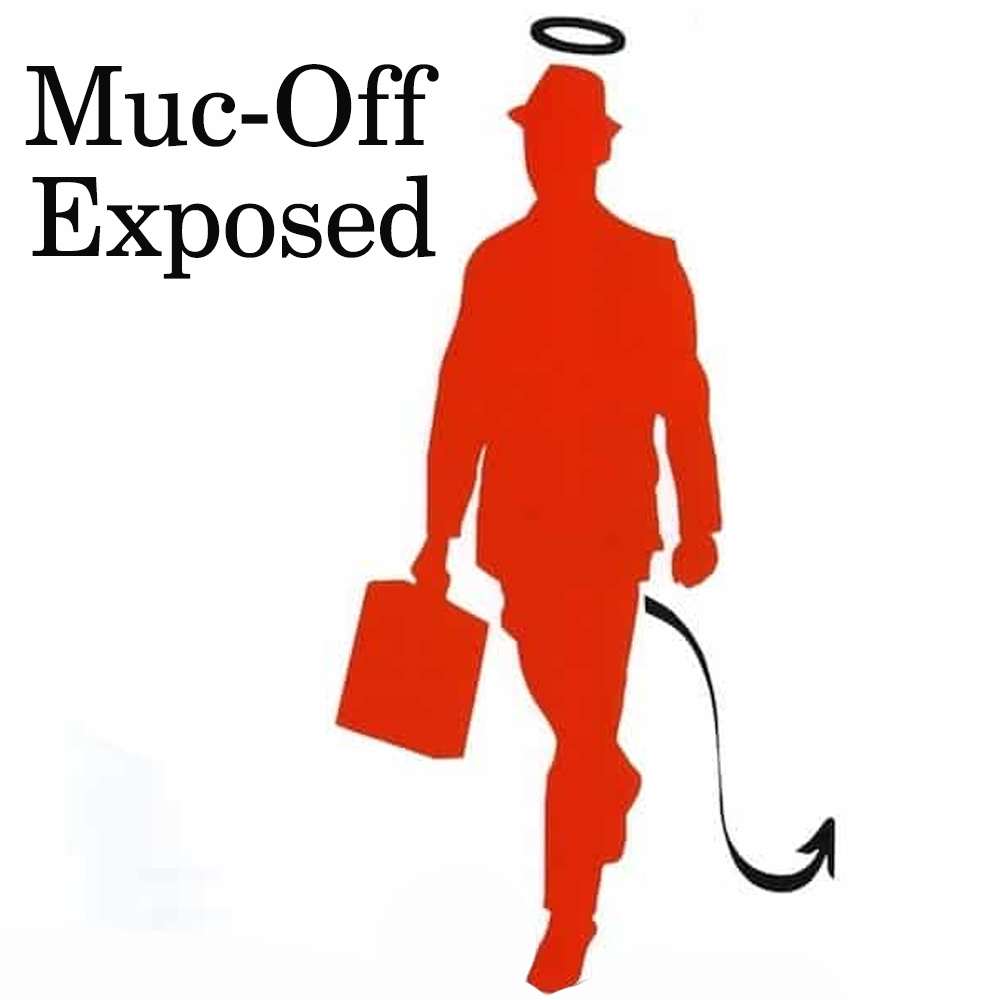 2016
New branding introduced further and sales increase. One very large online retailer stops selling Green Oil as it cuts brands. This was largely due to the ignorance of a buyer who was confused and trick by a claim by Muc-off their there PTFE lube was biodegradable. (PTFE is NOT biodegradable). The company cut a number of brands with terrible consequences. Green Oil go on the attack with a video explaining how other lubricant brands greenwash. See it here. Buyer subsequently removed and Green Oil restocked some months later.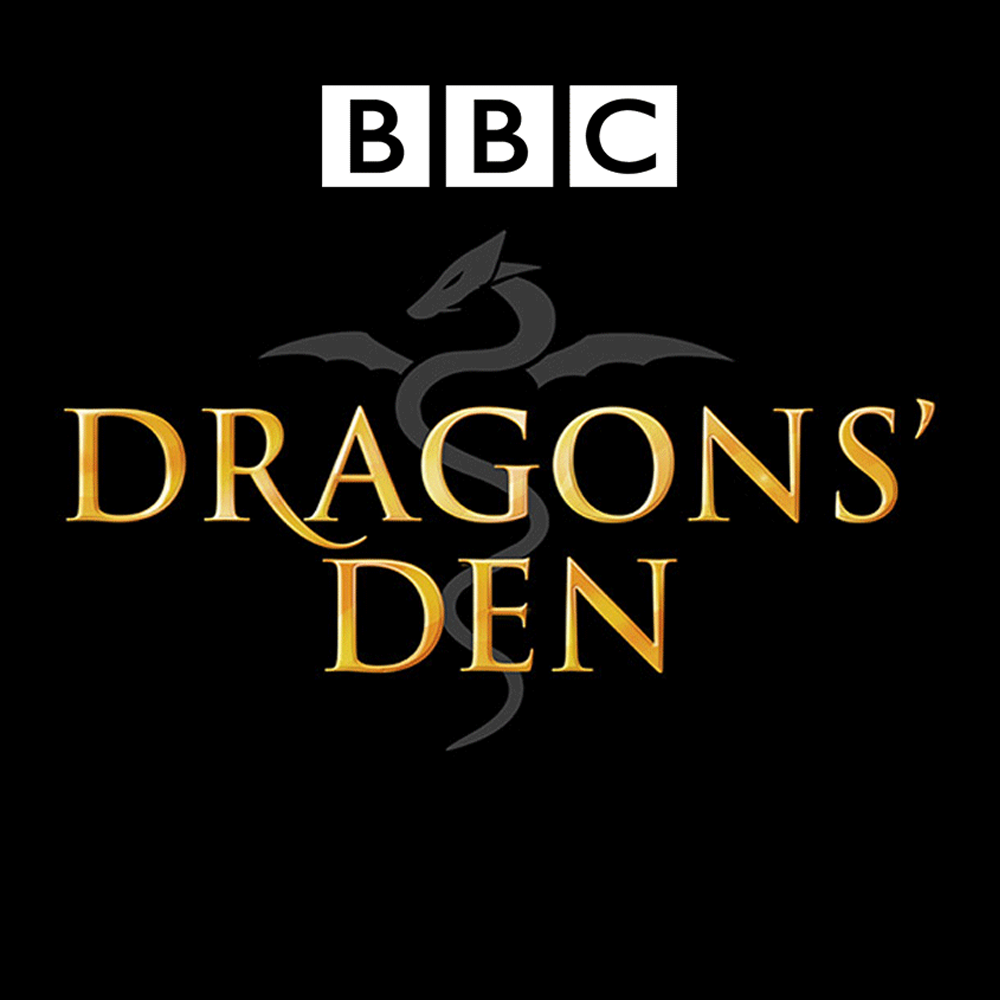 2015
February. Simon appears on Dragons Den! Riding into the after very little sleep, days of preparation and a last minute bike clean in the hotel shower, it was an interesting yet short feature. Deborah Meaden said "Based on the figures, I'd have to take more than 50% to justify an investment". Piers Linnay said he bought a bottle of Green Oil in a bike shop in Brighton. He like it when using Green Wet Chain Lube on his down hill bike.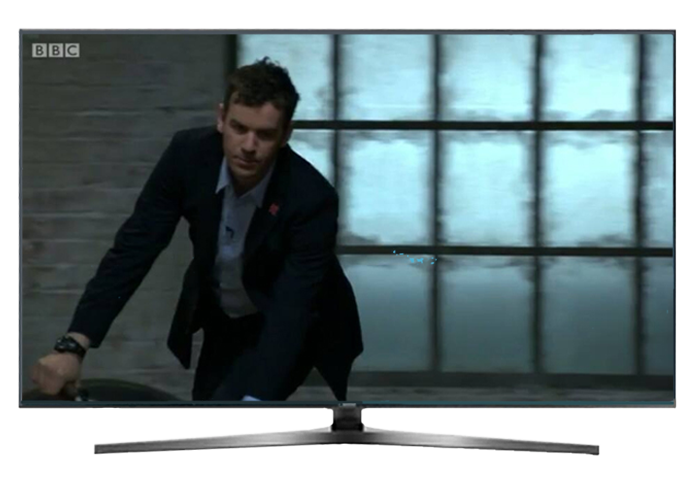 November. New branding introduced. William Pearson, director of the World's oldest bike shop, Pearson Cycles gives Simon some packaging advice at a seminar, which helped form the new Green Oil look.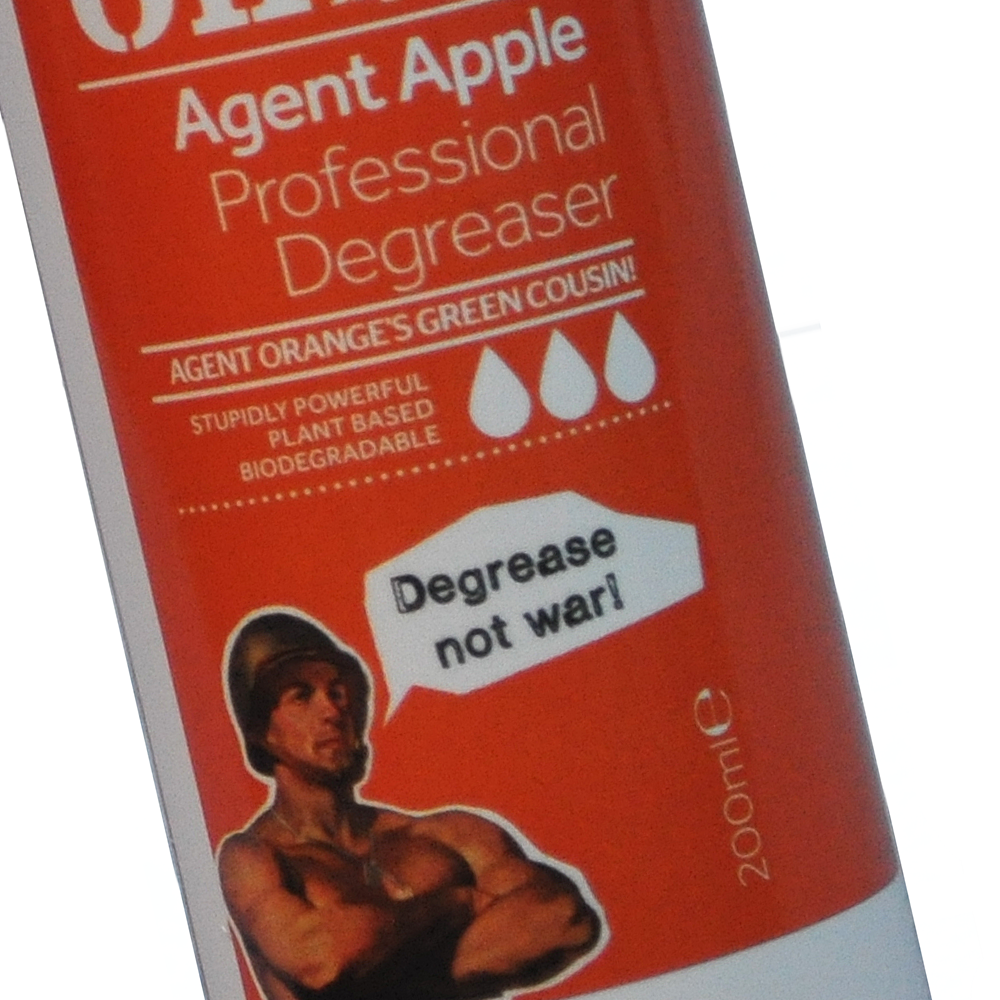 January 2014
i-Ride is appointed as the new UK distributor for Green Oil to really reach its full potential. At the same time, Agent Apple Agent Apple is launched, a new super powerful degreaser - like Agent Orange's eco friendly cousin!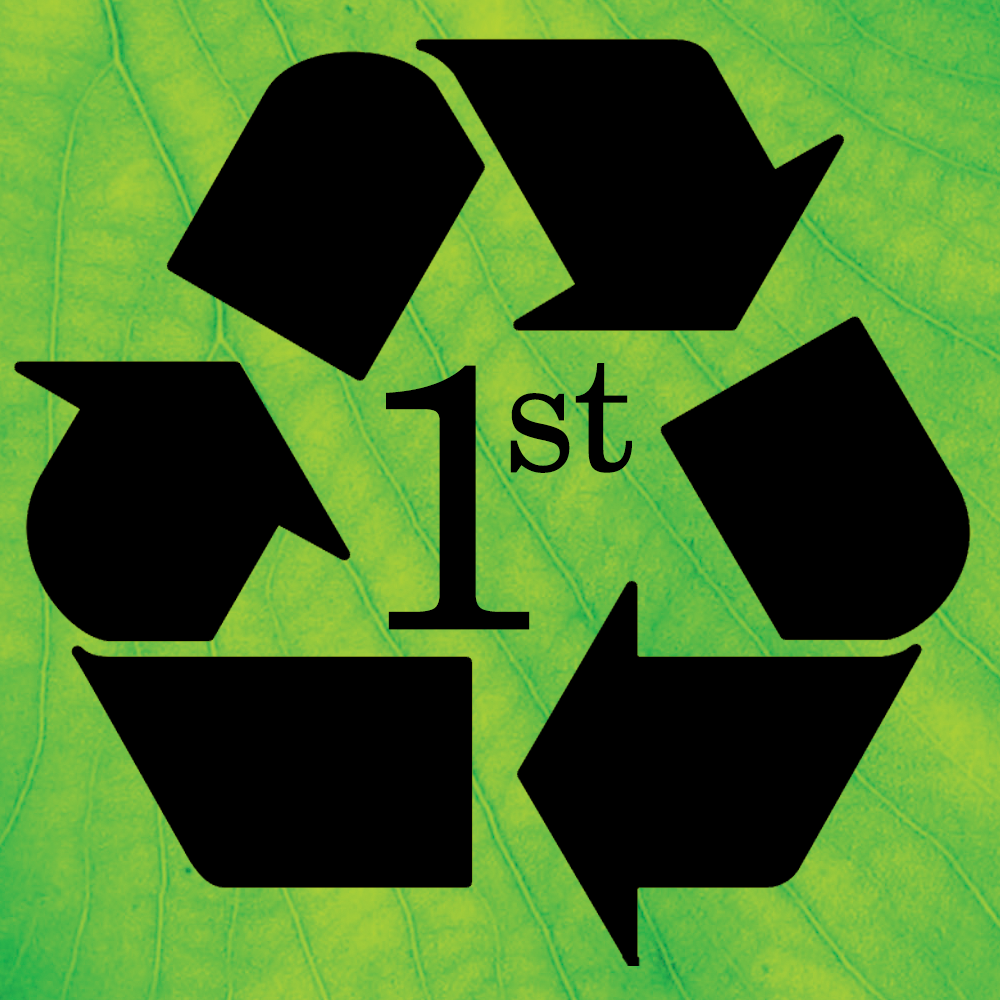 2013
Recycled plastic used for the Eco Rider Deluxe set: The set that includes a pack of seeds has recycled plastic phased in. The Green Oil 100ml bottles already made of 100% recycled plastic, we successfully introduce a plastic tub for our Eco Rider Deluxe set.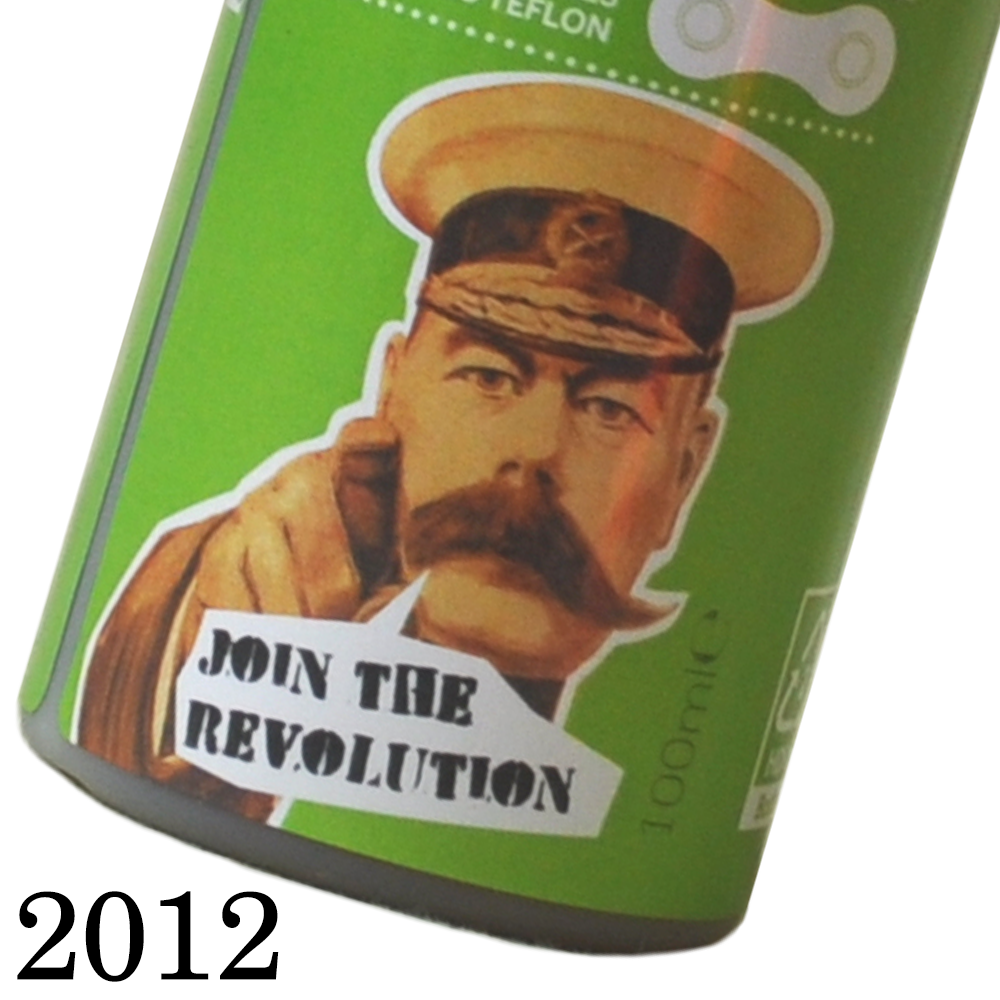 2012
(Olympic London Year!) The Green Oil range is re-branded: The brand values of Performance, British Manufacturing and Sustainability are shown with the new branding. Simply, with the old branding sales were not as they should have been. Many of the images used are from World War Two. The war itself was of course a bad thing, but some of the things that came about were good. People coming together, growing your own food, fixing things and community spirit. This reflects the green revolution we all need to be a part of today. That why our slogan is 'join the revolution'. The green revolution isn't about overthrowing the government, its about changing the way we live and purchase. Choose green products, use public transport and bikes rather than cars. Playing our part, we put green living tips on every bottle. 'Join the revolution' also refers to the revolution of cogs- we need more bikes to make the world greener, and riding is fun, the best way to relax and refresh your mind! 'Cross Cycled caps' are used on Green Clean bike cleaner. Literally, reclaimed fizzy drinks caps are used on the 1 litre bottle after a chance discovery that they fit! This is a world first to our knowledge - no other company uses another company's packaging, after consumers have in this way. We name it 'cross cycling'. The Green Oil On Tour is successfully launched, the pocket version of Green Oil chain lube. Thousands of bottles are sold.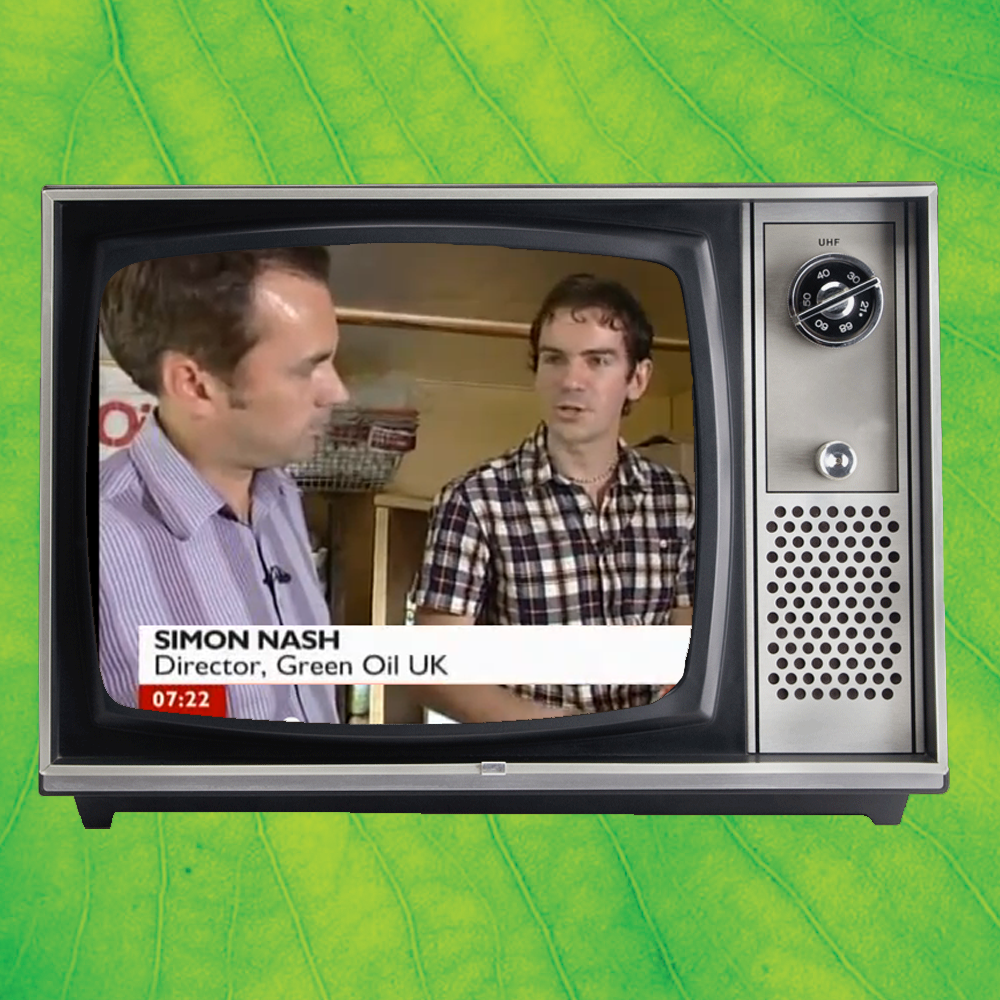 2011
March. Simon Nash short-listed for the Institute of Directors Award. Specifically, South East Region's New Business Director of the Year Award, down to the final 30 from more than 300 entries. A few months before Simon is featured in Director Magazine.
September. This South London Business Best Business for Sustainability Award won. It was a great achievement, and nicely complemented the Bromley Environment Award won in 2008. However, the business award ceremony then went on, and Green Oil UK won the prestigious Bromley Business of the Year Award! They liked the fact Green Oil is genuinely green, we actually make stuff, and the fact we sold to China!
November. Green Oil moves to The Old Granary: The Tunstall Road office was great, but the land lady didn't pay her bills - leaving three business tenants at risk with her building being taken away. Whether it was her fault or the service charge company taking advantage as many do, the risk was too high and Simon made the hard decision to move from there to a more professional premises at the end of the lease. Green Oil's new premises, The Old Granary is 120 years old and has a metal scale in the ride-through arch - for weighing horses and their carts carrying grain. Neglected for years, the almost derelict unit was fixed and fitted with lambs wool insulation and LED lighting to reduce the carbon footprint - and stop fresh air blowing in through the roof! The Old Granary is where Basement Jaxx And Turin Breaks once produced their music, many of there hits were produced and recorded there. Coldharbour Lane where the Old Granary sits is where John Major once lived.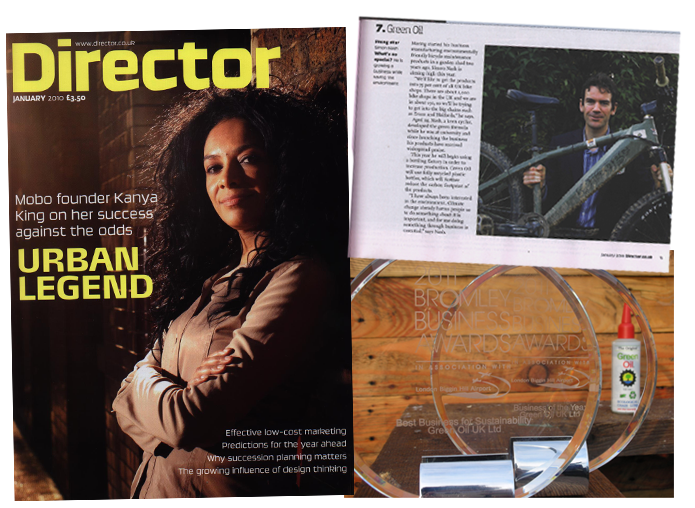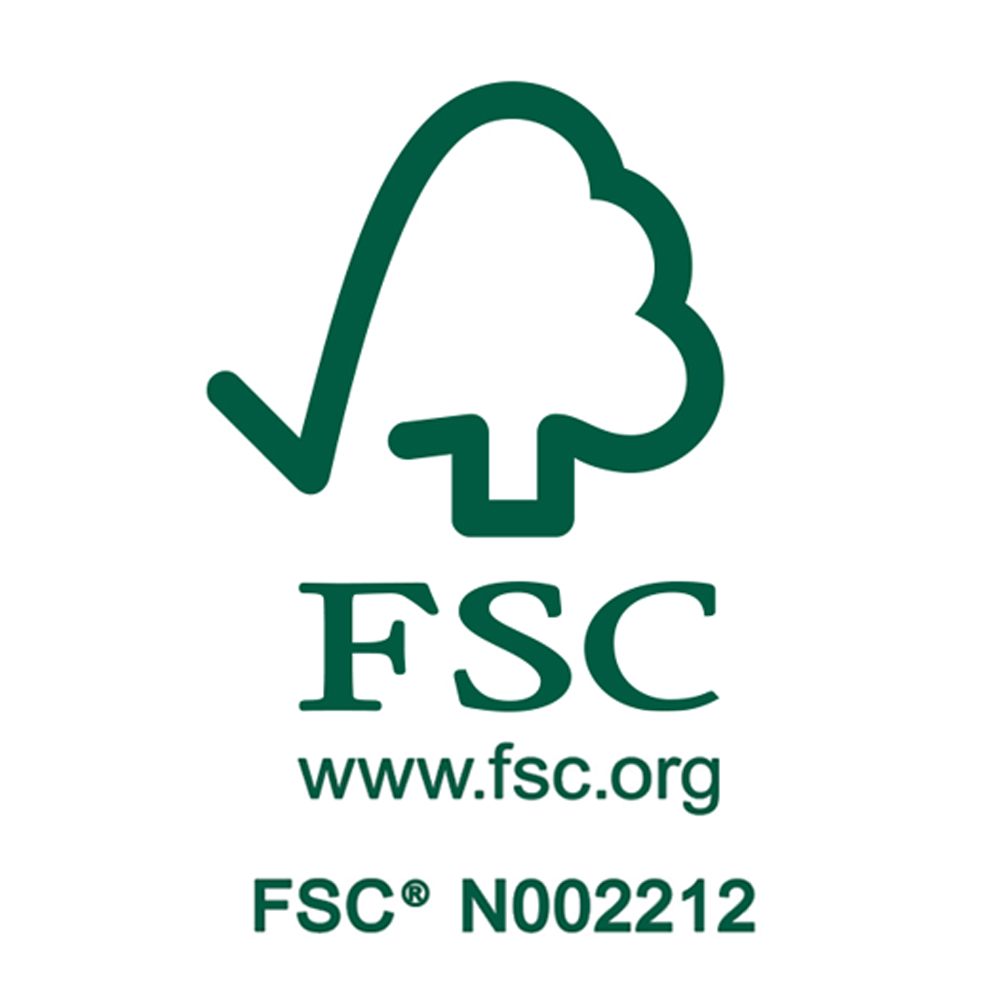 2010
January. Green Oil 'Closes the loop' with country's first bottle in 100% recycled plastic The film 'The Corporation' mentions this concept. The loop of manufacture and recycling. So for packaging, you use a bottle, it gets recycled into a new bottle, filled, used, then recycled again. This can be a closed loop, independent of nature - so with no oil drilling necessary for new virgin plastic. This principle is built into Green Oil's ethos.
March. Green Oil launches World's first fairly traded bike product - the Ecosponge The plant based sponge forms part of the Eco Rider set and is made using fair trade principles.
August. Green Oil UK Featured on the BBC News! The BBC's Tim Muffet comes to visit the Eco Cabin where Green Oil UK began, and Simon Nash has his five minutes of fame. The feature boosts the brand.
World's First FSC bicycle product created and launched. The Green Oil Bicycle Brush launches successfully, made from sustainable wood. Described by Dirt Magazine's Deputy Editor as 'The Finest Brush in the Industry', the Bicycle Brush is an antidote for plastic bristles and nasty plastic handles. Forestry Stewardship Council certification guarantees the sustainability of the wood - so it doesn't cause deforestation like many other wood products.
September Green Oil launches World's first fairly traded bike product - the Ecosponge The plant based sponge forms part of the Eco Rider set and is made using fair trade principles.
October Bike Biz Rising Star Award won! Green Oil gets some well deserved industry recognition after a lot of hard work!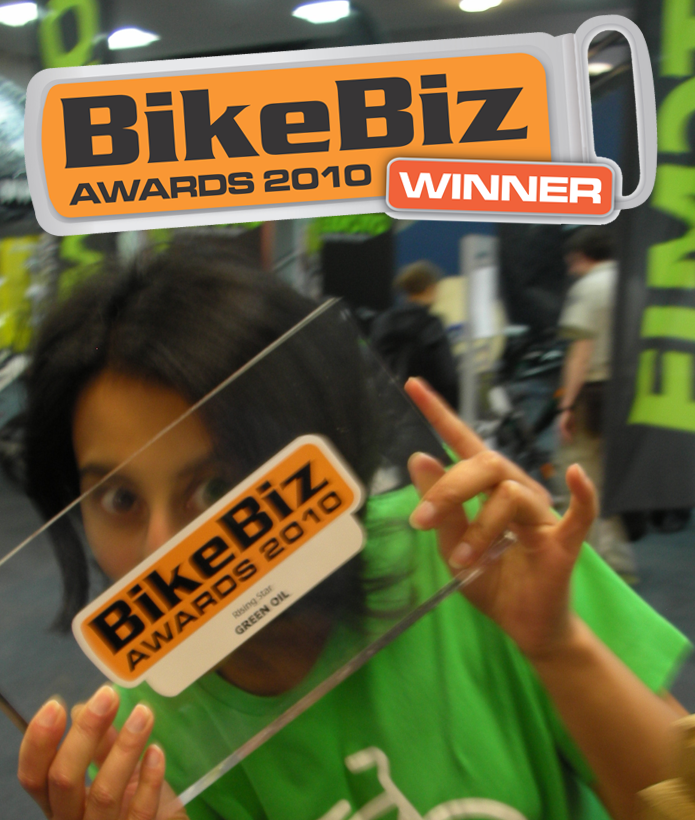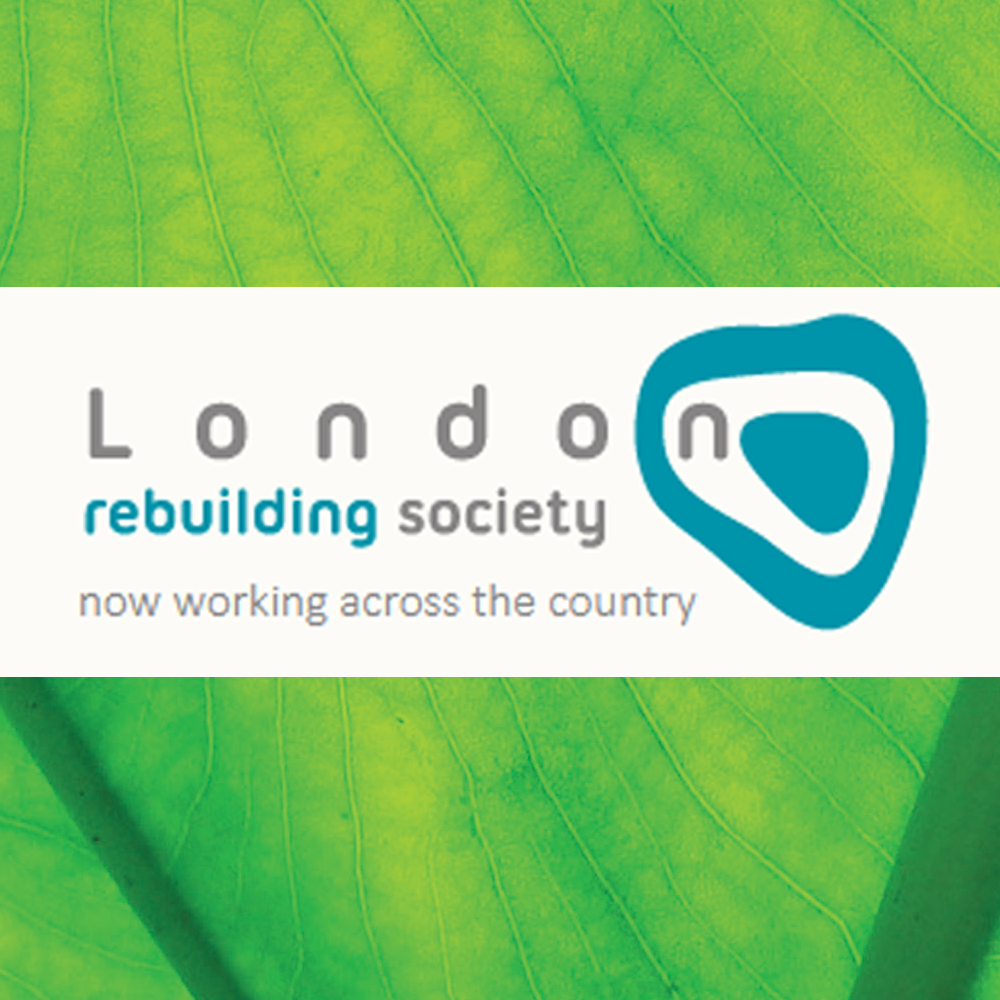 2009
A bank loan from the London Rebuilding Society was granted, and manufacturing started in Wales.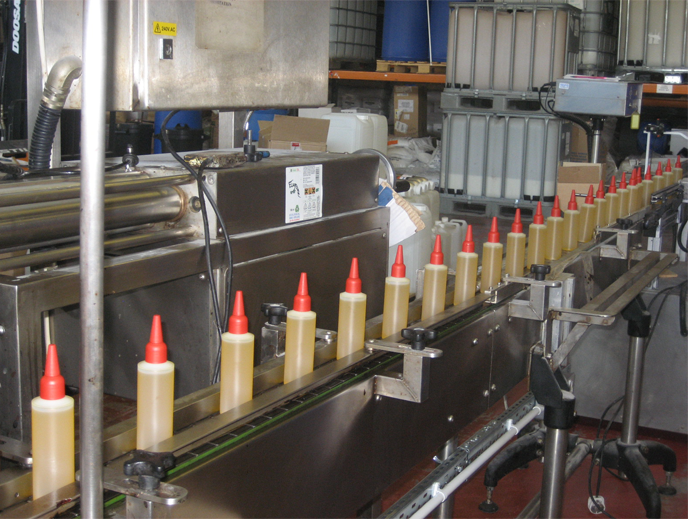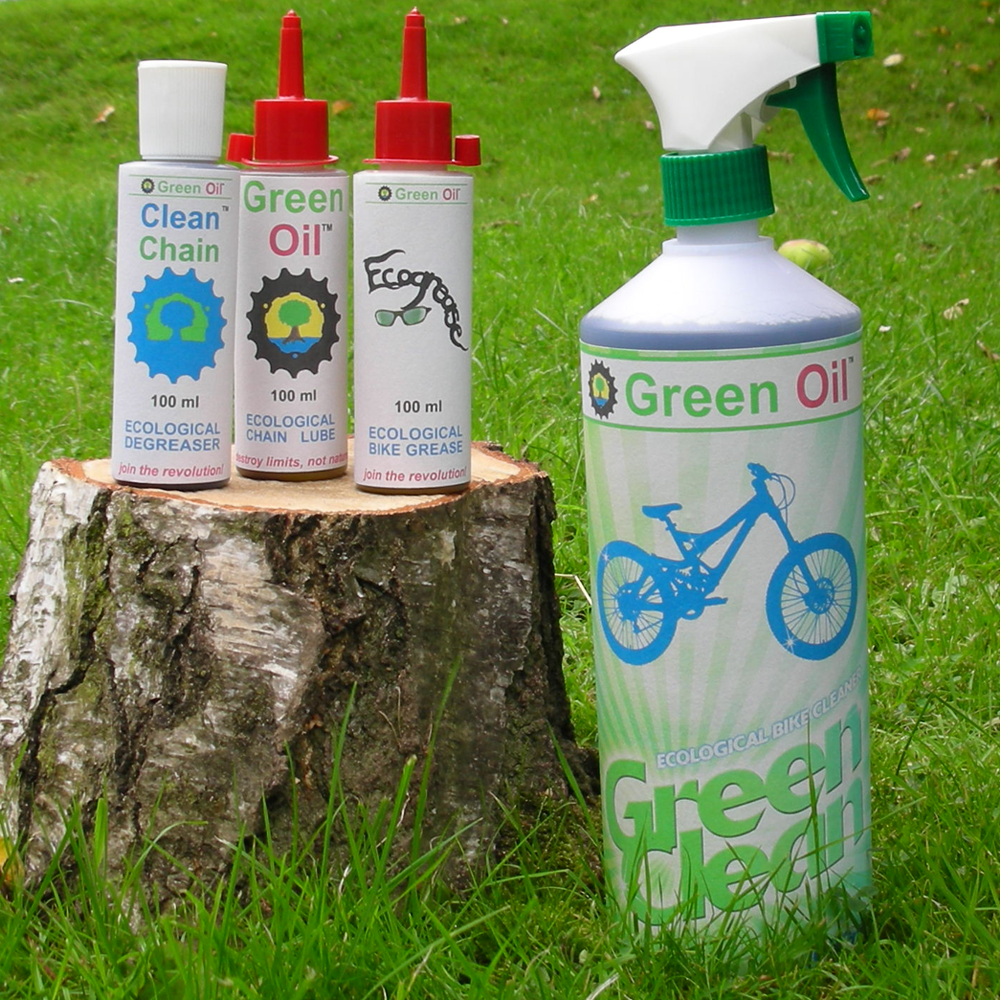 2008-2009
The range then grew, with Green Clean, Clean Chain degreaser and Ecogrease. With distributors taking an interest in taking Green Oil to the next level, Simon decided to scale the company up - in order to actually get some sleep rather than hand labeling bottles until the early hours every time there was an order. This image is taken from The University of Southampton Prospectus.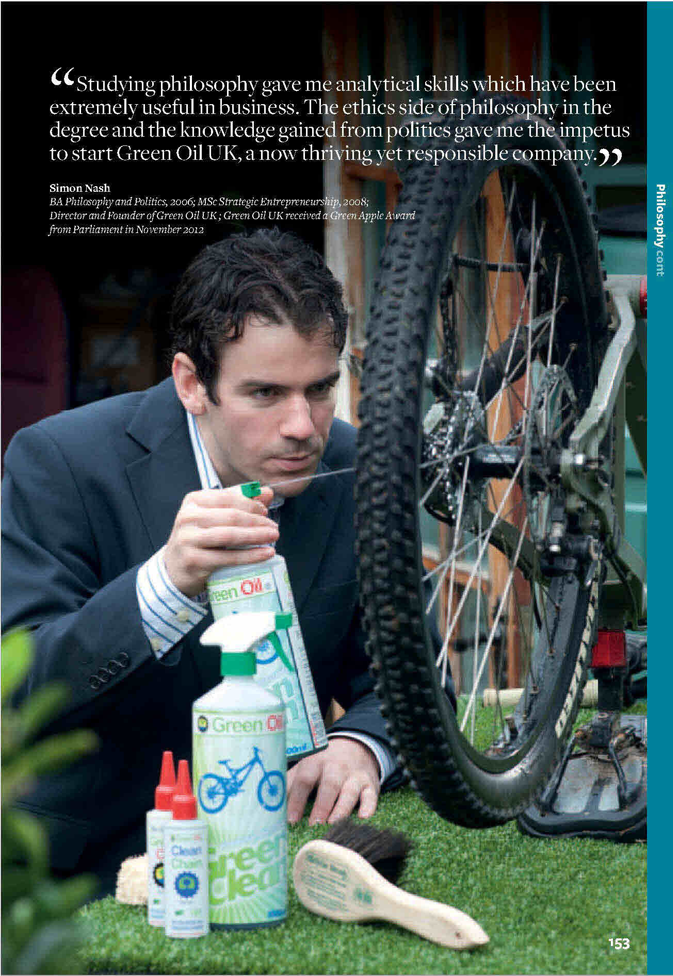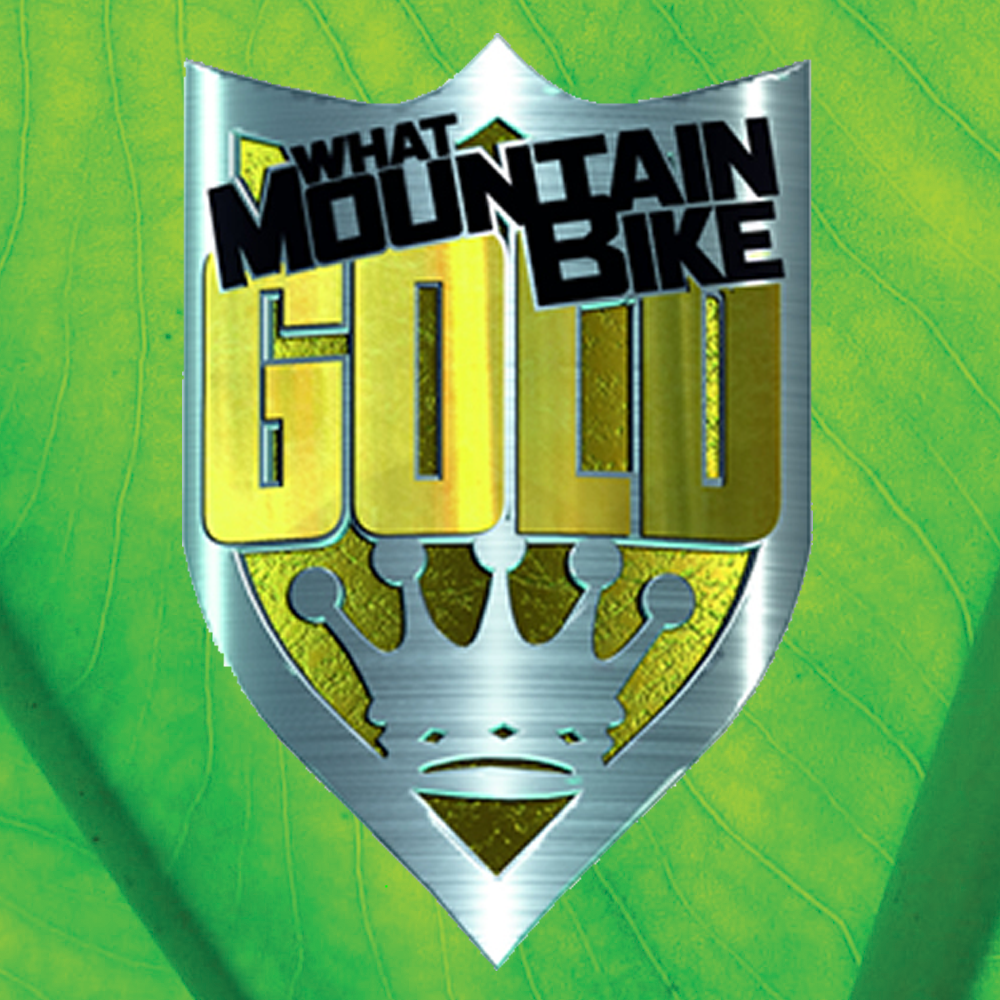 January 2008
What Mountain Bike gave Green Oil chain lube their Gold Award. This helped a lot with getting the product into bike shops. The same month 'Green Oil UK Limited' was incorporated on the kitchen table of a family friend, and the business started to grow.

Bottles were still hand filled and capped by the now 'company director', Simon Nash. They say when a company starts, everyone is 'chief cook and bottle washer'. Well at Green Oil, it was a case of 'chief executive, bottle filler, packer, bottle labeler and marketing guy'! The company grew, as did its ambitions...

Green Oil was made with second hand processing equipment, and filled through an adapted beer tap. Labels were originally made of recycled 'gum' paper. They were printed on an old Epsom printer (later upgraded to a Brother as the cartridges are easier to refill!), cut with a guillotine and hand applied. Simon Nash claims to have hand labeled more than 20,000 bottles. See how here:
Numerous bike shops took on the lube. Awards for product performance continued to come, and the first scale up came about. A small bottling machine which filled the bottles to the right level consistently was purchased. Before this, it had to be judged by eye with the beer tap!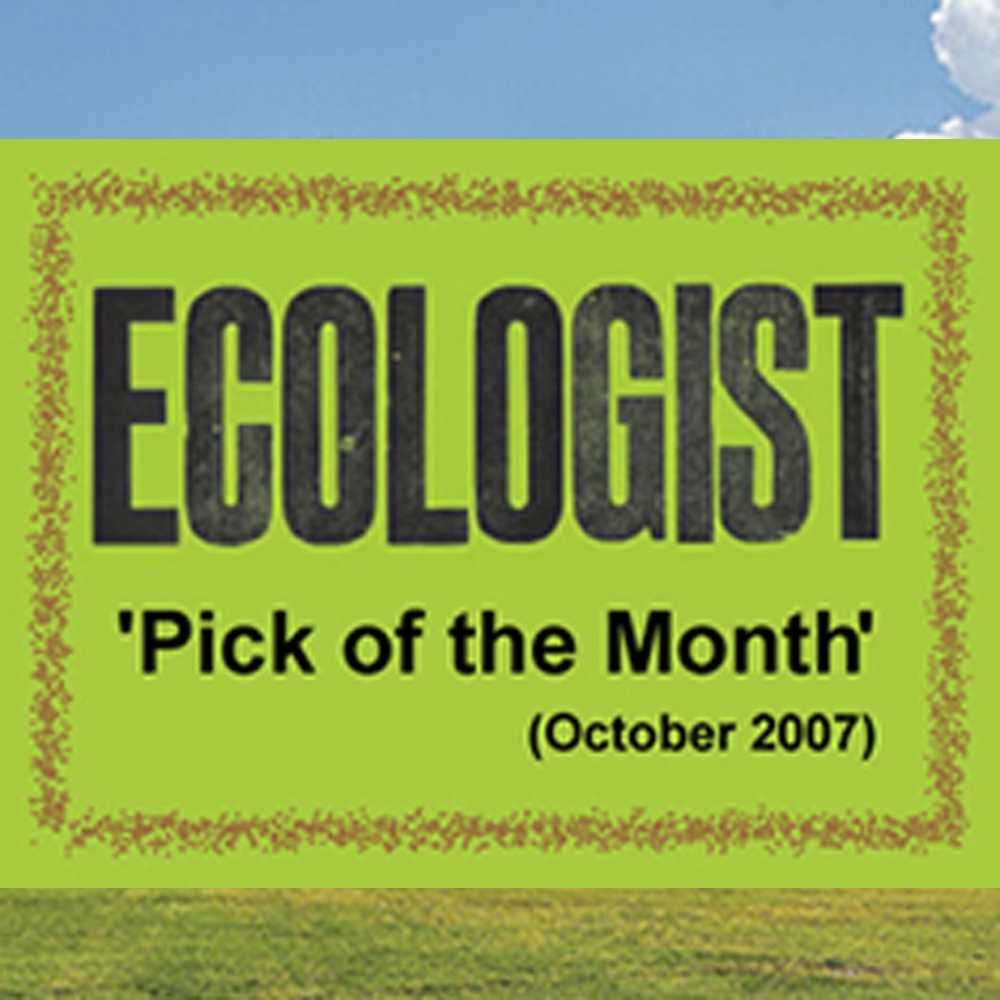 October 2007
Green Oil chain lube is recommended by the Ecologist Magazine. This publication, owned by the Right Honorable Zac Goldsmith gave Green Oil its first boost, and sales, plus credibility. Important for a small company run from a shed! Around the same time, a big advert was placed in MBUK and the first stockist came on board, the famous Hayle Cyclesh in Cornwall.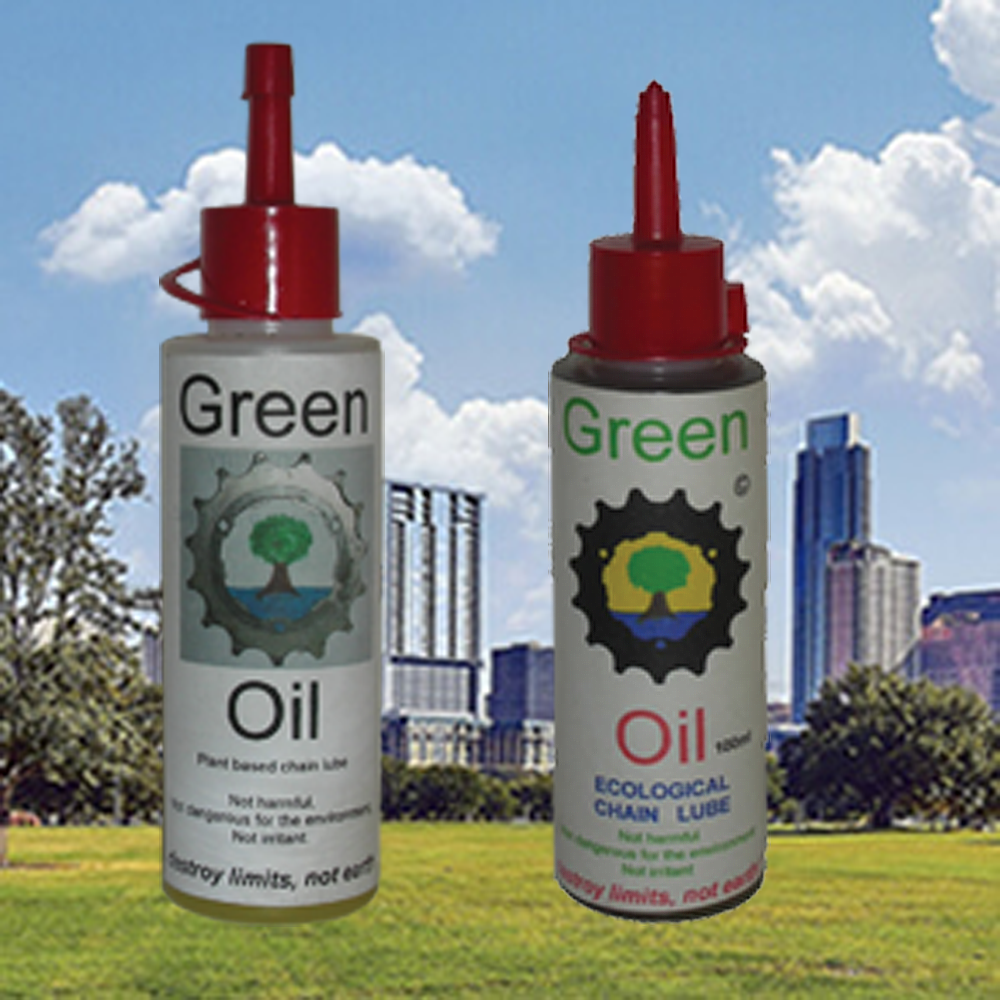 Summer 2007
Whilst still at student at Southampton University, Simon Nash Develops the first batch of Green Oil Wet Chain Lube. First bottle sold to two cyclists watching Le Tour de France screens in London's Trafalgar Square.

Load More