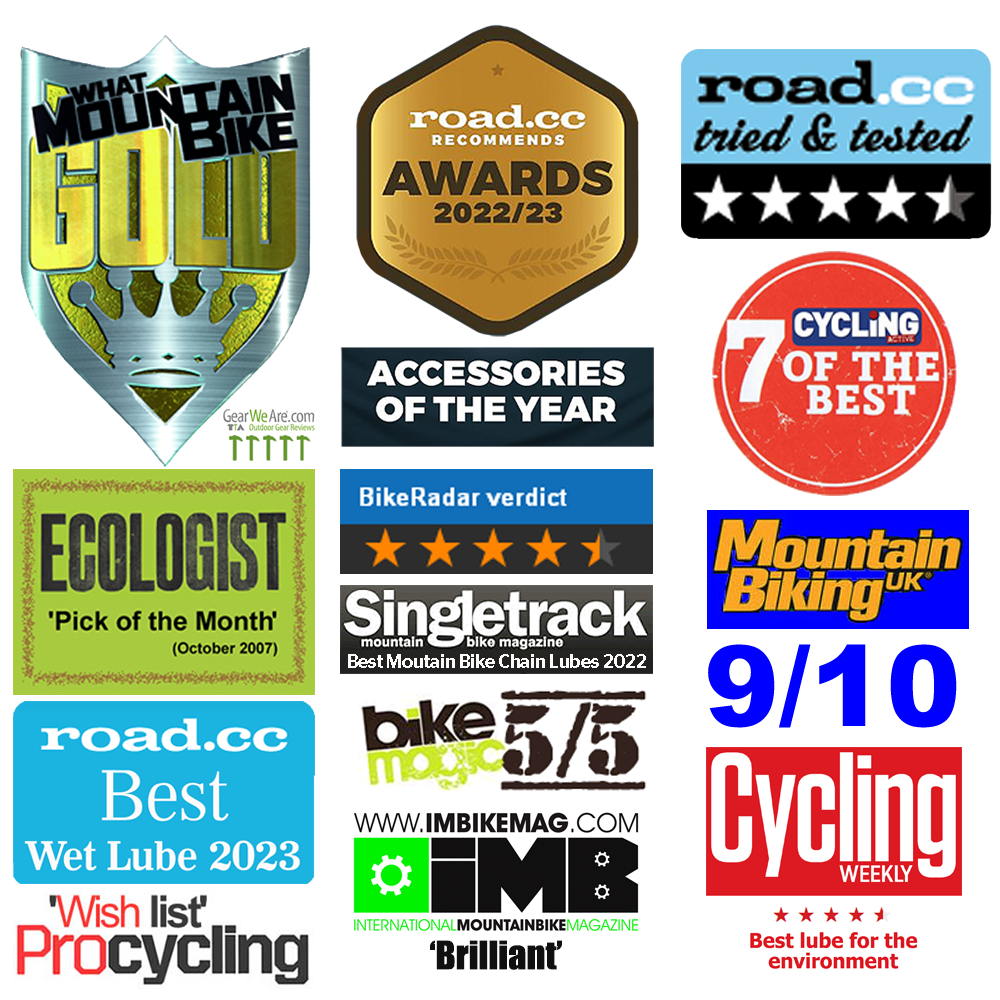 5 litre re-fill vessel available for bike shops - reducing packaging waste.
Green Oil chain lube was developed in 2007, and is the country's if not the World's first biodegradable bike chain lube. It lasts in excess of 125 miles on the chain per application and has won a wealth of awards - from environmentalists and the bike industry based purely on performance.
Green Oil Wet Chain Lube has an easy to use and much imitated 'snap cap'. Simply twist and pull off in one go. It has a fantastic long nozzle, easy to get into hard to reach areas.
Green Oil Wet Chain Lube now contains N-Toc, a special refined plant extract to increase durability, increasing the length of time between applications.
Green Oil can also be used for cables, brake leavers, bike locks and for other lube applications. It's versatile.
We don't want to encourage too much flying - climate change being a problem of course, but if you do need to take a plane you an take Green Oil with you. Green Oil is within the 100ml fluid limit, so you can even take it in your hand luggage (for a cheeky bit of on plane bike maintenance perhaps!).
Penetrates
Lubricates
Protects
Prevents rust
Lasts over 125 miles per application