Americana Re-fill Stationt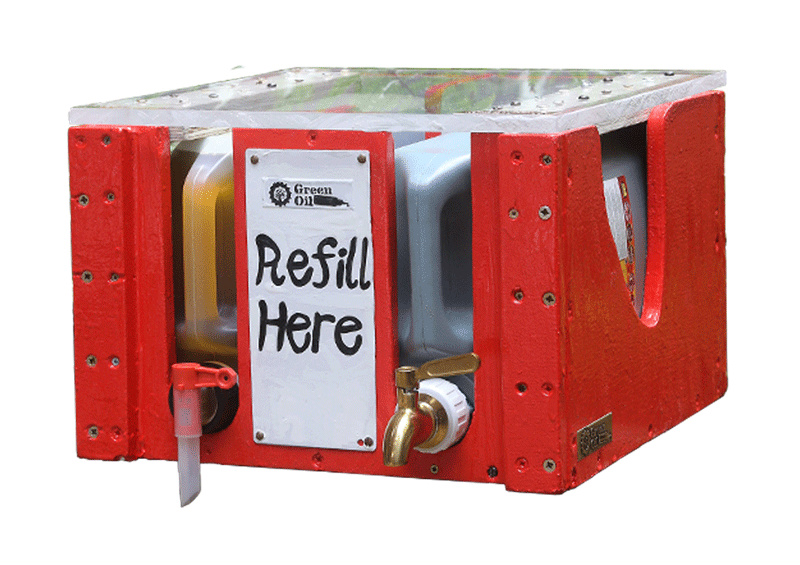 £270
Currently made to order in London, so please allow 2 weeks for delivery.
Holds two 5 litre cans. Sturdy, sustainable wood design
Designed by Simon Nash
Made with upcycled or FSC certified wood
5 litre cans slide in effortlessly
Lid option available
Hand made in Great Britain
Holds two 5 litre vessels stylishly
The Americana is inspired by the petrol stations of Route 66 and robust British bottle deposit boxes. Tough design features from an original Coca-Cola Schweppes box are incorporated into the Americana. Practical and complete with vintage metal sign, this stackable re-fill station is ideal for your bike shop. The Americana is designed to hold two tap bearing 5 litre cans. Simply slide them in. Use with metal Ultimate Tap Caps for an extra touch of style. A lid is available on request, but the unique, robust design can be stacked without, or placed next to a second Americana for the ultimate re-fill display to hold four 5 litre cans. Ultimate Tap Caps are supplied separately. The Americana can be tipped onto it's back to make 5 litre can insertion even easier. The Americana is a stylish re-fill solution for bike shops, and will fit nicely into any re-fill shop.